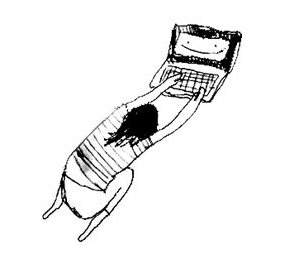 I am a researcher/designer/artist/educator depending on the context.
My research investigates how computing technologies are designed, developed, and deployed to address social and ecological challenges that arise from climate change. I use ethnographic and design methods to understand these challenges and build alternatives for livable and equitable futures. My approach to this work draws from areas such as feminist theory, decolonization, and critical design.
I am a PhD student in Information Science at Cornell University. I completed my masters in Tangible Interaction Design (MTID) from Carnegie Mellon University and my BFA in Fiber Arts from the Maryland Institute College of Art. I am also a Master Composter('19) with Tompkins County, NY.
CV is available here. (last updated May 2020)
My email is: jenliu@infosci.cornell.edu
I'm always happy to provide help when + where I can, and to answer any further inquiries about my work. If you are figuring things out and have questions, especially as a woman or person of color, please feel free to contact me for career + academic talk.