Research Interests
Primary: critical design & human-computer interaction
Secondary: interaction design, wearable technology, informal STEM education, physical computing
-------------------------------------------------------------------------------
I am currently a research assistant at the Learning Media Design Center @ CMU.
The project I am working on is "Learning to See, Seeing to Learn", funded by NSF Grant #1623969. This project aims to develop a tool that can aid taxonomic identification of macroinvertebrates for volunteer-based water quality biomonitoring. A current version of the tool can be see at macroinvertebrates.org.
Previously I designed the backend content management system for inputting specimen and diagnostic characters in a Linnean taxonomic hierarchy. I am currently working on analyzing the information design and learning science components of field guides and keys for macroinvertebrate identification in preparation for our website redesign.
Check out our project blog for updates!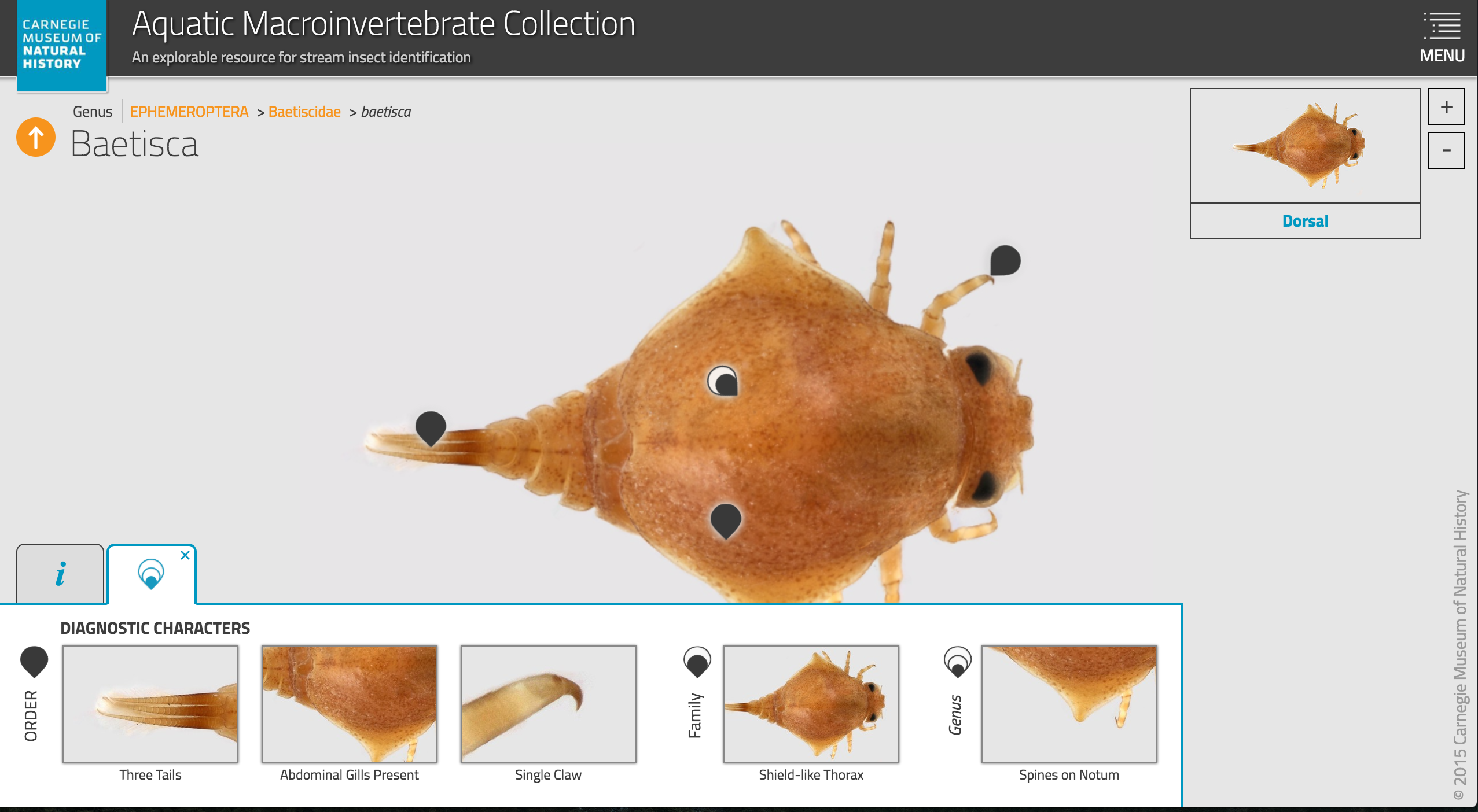 Screenshot from macroinvertebrates.org