A collection of various textile pieces that demonstrate work with various techniques and processes.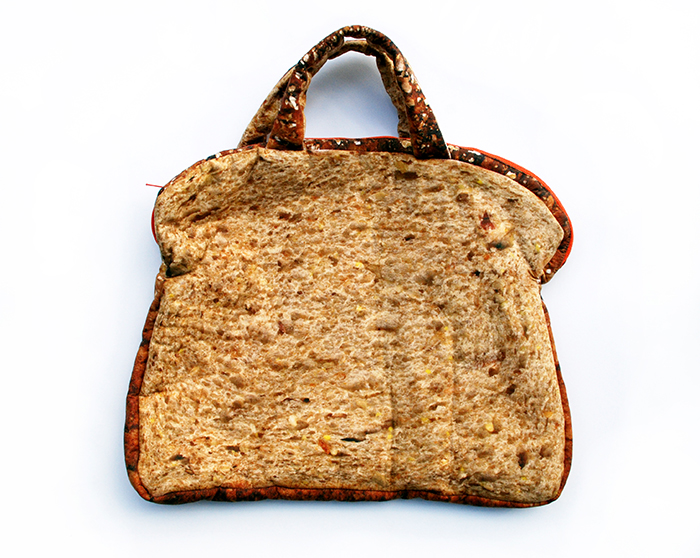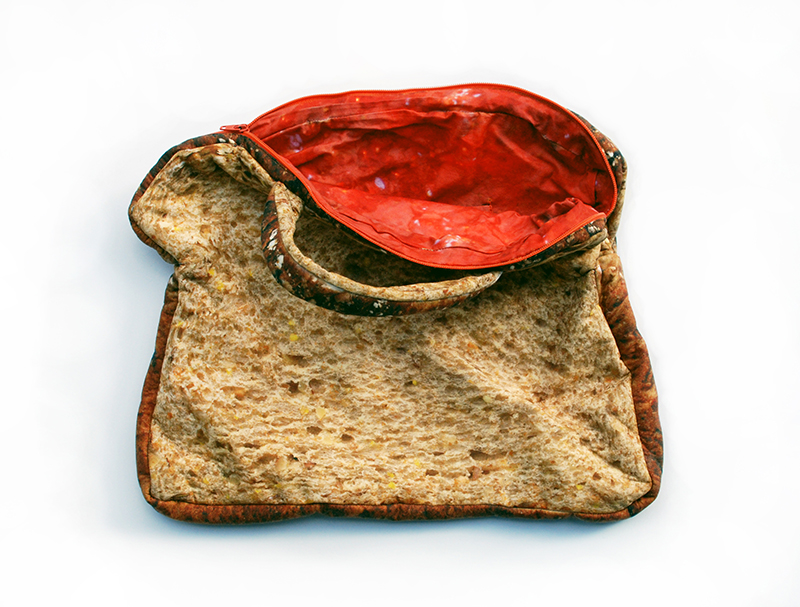 Bread Bag
Digitally printed fabric bag made from scans of a slice of bread and then sewn together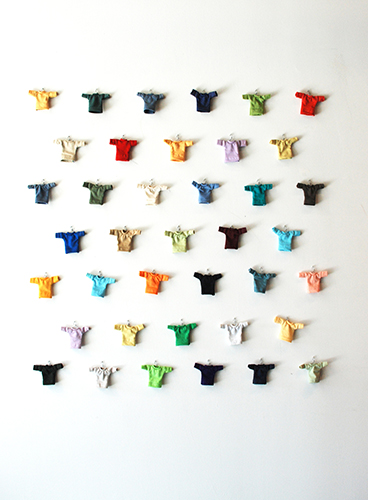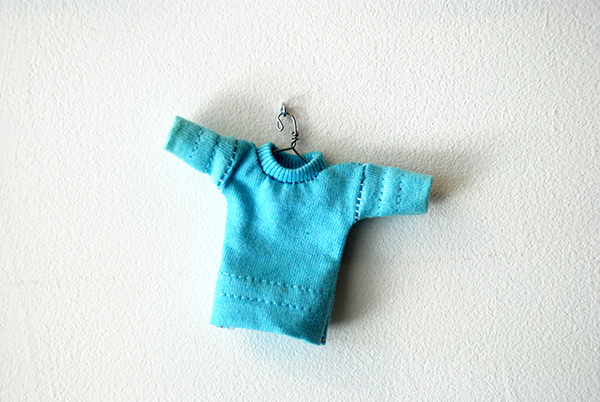 Mini T shirts (4"x3")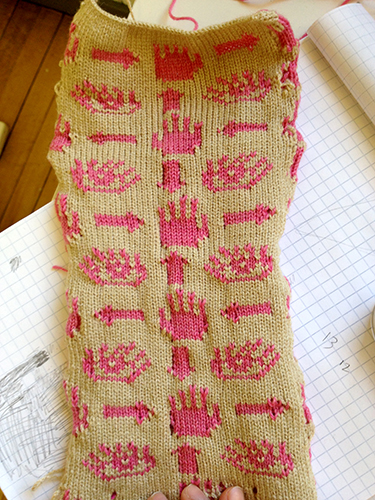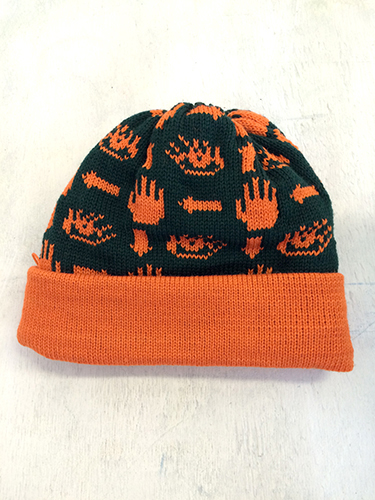 Hand-Eye Coordination knitting machine pattern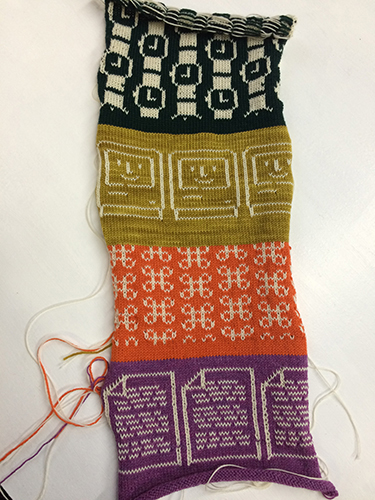 Susan Kare's Apple icons translated into knitting punch cards.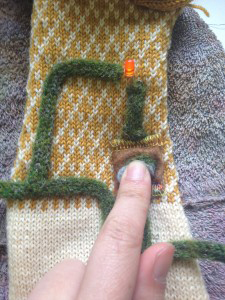 Needle felted circuit made on machine knitted backing.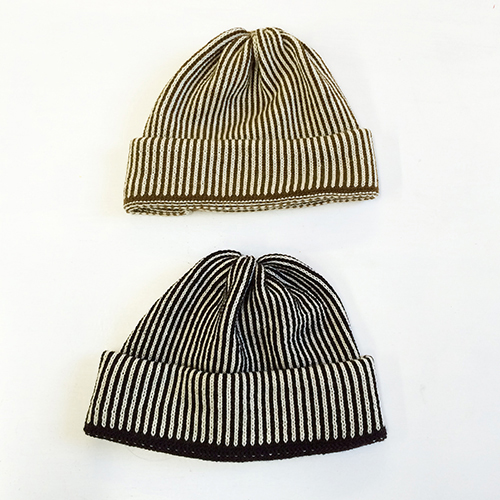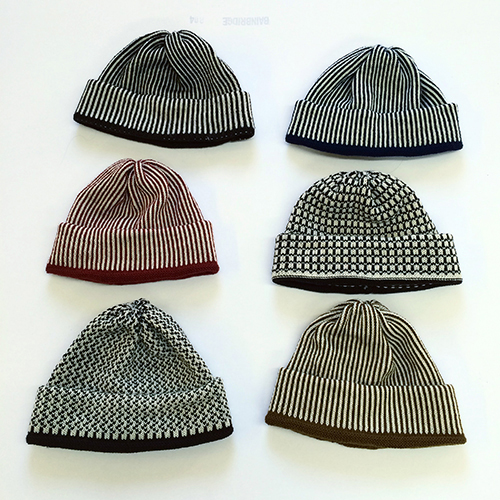 HATS!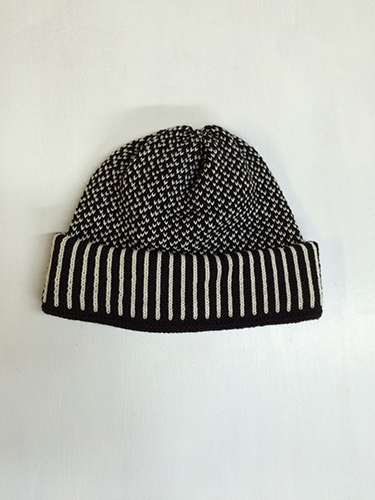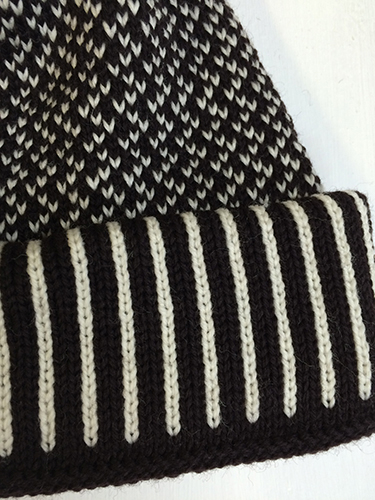 another hat