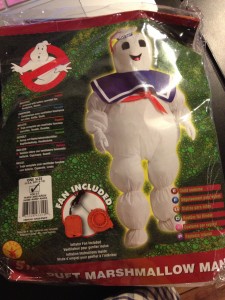 So here is an inflatable costume I got so I could use the fan for a wearable inflatable project. The battery pack was a pretty clunky piece of plastic and I wanted to take it apart to make a softer case with a switch that could be extended and controlled from other parts of the body.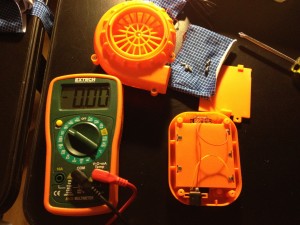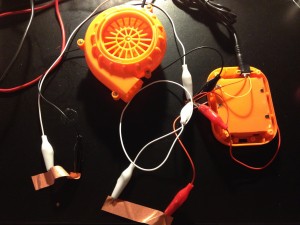 Taking the switch apart and using alligator clips to test how things work!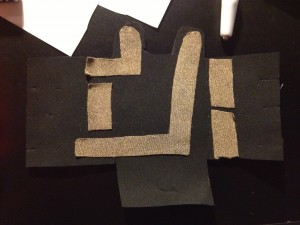 Making a soft battery case for 4 AA batteries. This design was based off of this!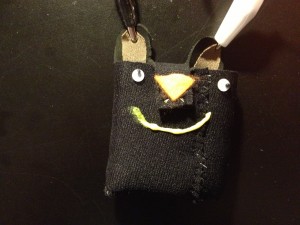 When it sewed up it looked like a lil bunny so of course adding googly eyes, felt nose and puffy paint mouth was completely mandatory. 6V bunny battery pack good to go!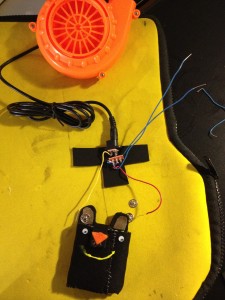 So here you have the new circuit kind of: the Bunny battery pack and then the control for the switch above which leads to the fan pack. When the blue wires are connected, it completes the circuit! The idea is that now the blue wires can be extended and turned into a soft switch that could be located somewhere else on the body.