I create and employ design methods and techniques to understand alternatives to social and ecological challenges to climate change questions.
I designed this card game as a probe to understand the social and environmental implications of green technologies.
In this case, the technology is microbial fuel cells. Microbial fuel cells (MFCs) are fueled by energy provided by microorganisms. These microorganisms can be found in most organic material, such as mud or blood. The concept of MFCs is not new - the first one was created in 1911. However, recent research in the past decade has helped us better understand how MFCs work and how they might be used as an alternative and renewable resource for sustainable energy production.
This game is designed to speculatively explore potential ways that MFCs may change energy infrastructures (for better or for worse). There are five categories of cards and a worksheet in this game. The players first pick four cards: a design card (product, service, or policy), a source card (where the microorganisms are coming from), a topic card (what is the application) and a scale card (what level does the design operate on). Based on this arrangement or cards, players create a design that can be situated in our current world, or a future that doesn't quite exist. After sharing these initial designs, players are dealt a crisis card (a social or ecological challenge) that may hamper the initial design. The players then have the opportunity to reiterate their design to address the crisis card.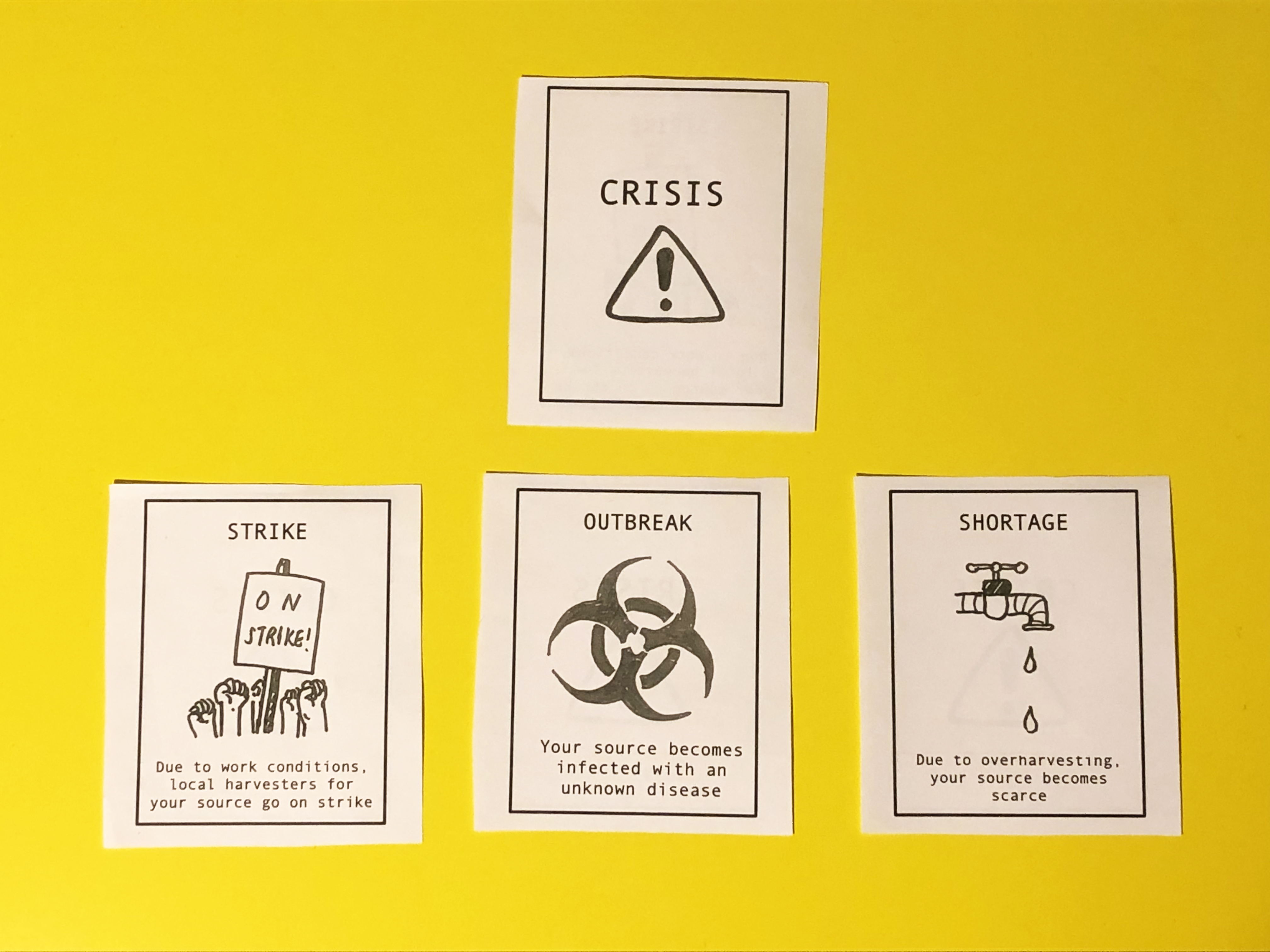 This game has been deployed as part of a workshop I facilitated at the 2018 Civic Art Lab and as part of a panel on Critical and Imaginative Restoration Ecologies at the 2019 Dimensions of Political Ecology Conference.
This is currently a work in progress and I have decided not to put the printouts for the activity just yet. If you are interested in seeing the materials for this project or using this game for your organization, please reach out!