Pt. 3 of Forage Storage prototypes is the Sleeve Storage. This design adds in additional panels on a sleeve so that your arms can store additional items. The idea comes from thinking about where added storage can be added to clothing that normally doesn't have storage and designing it so that it doesn't interfere with the movement of that area.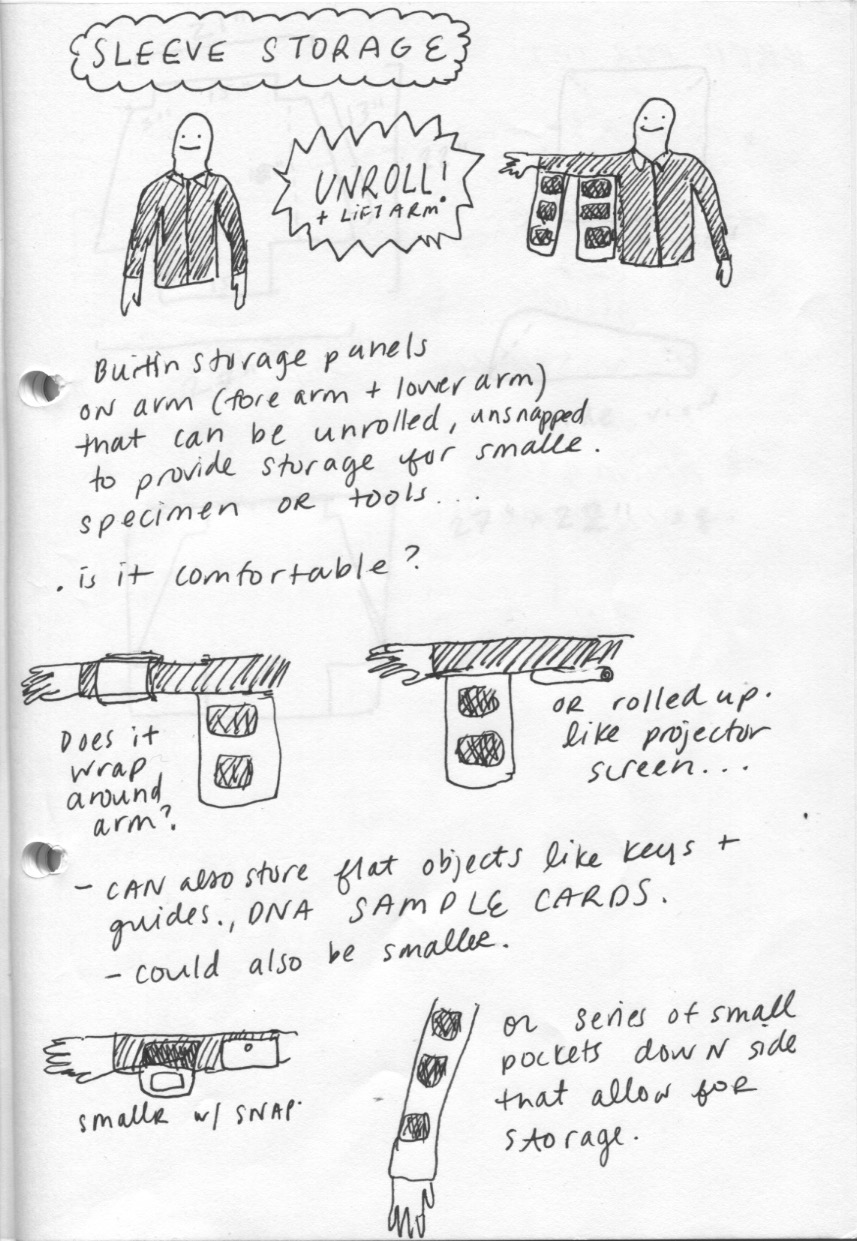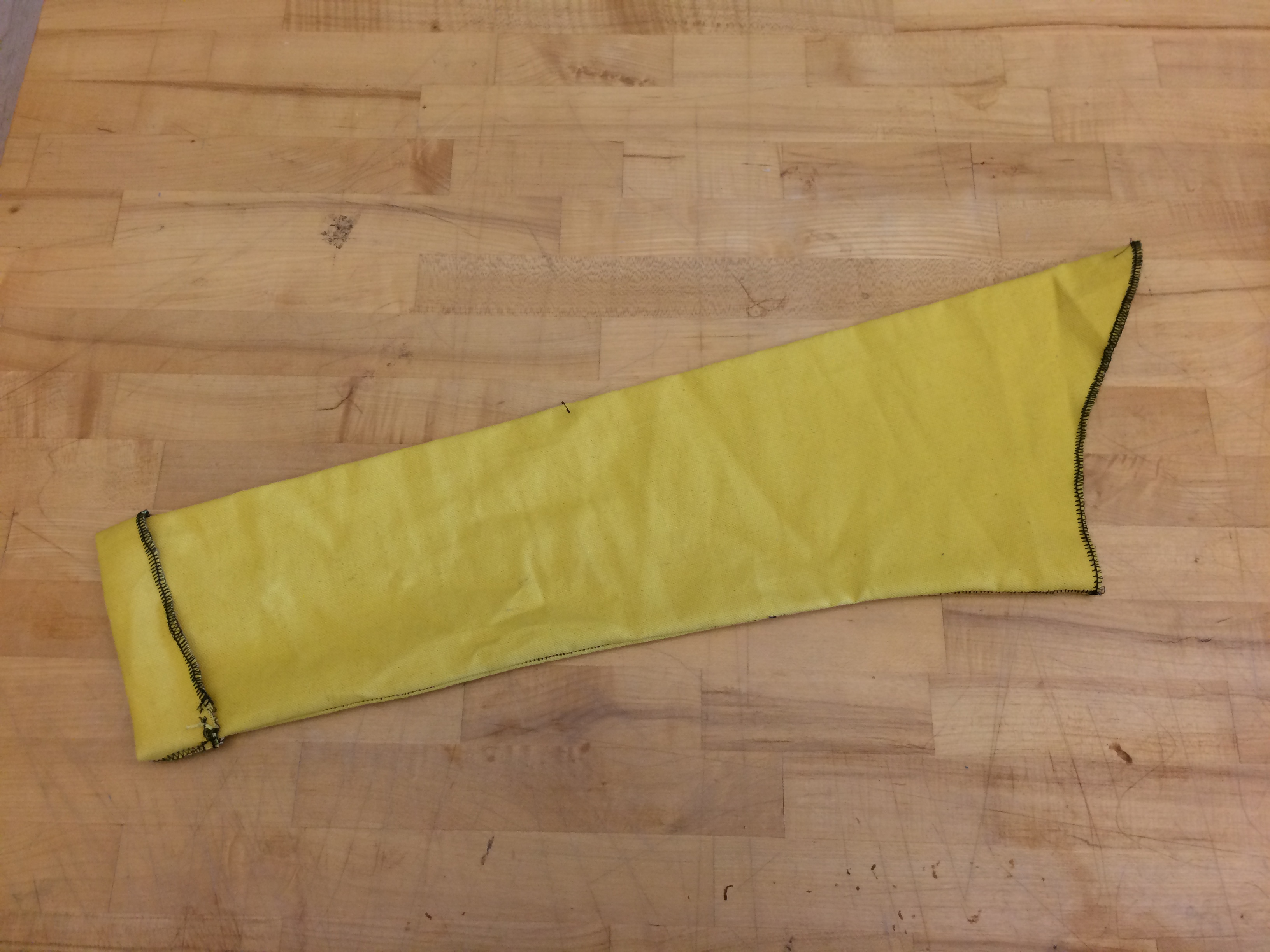 For this prototype I first made a single sleeve out of a yellow canvas fabric. The pattern is based off of tracing an existing long sleeve shirt and the edges were completed using a serger to prevent any fraying. I chose to do this over building on top of an existing jacket or making a whole jacket from scratch so I can just focus on working with just the sleeve.
With the sleeve model, I first used kraft paper to model where the panels can fold over and expand. Using the measurements that I got from the paper models, I used ripstop nylon make the panels and window screen material for the pockets. They are held in place with velcro and held to the sleeve using safety pins.
I went with two different designs for the panels, one for the upper arm and one for the lower arm. The lower arm design is attached to the sleeve at the bottom and wraps around the arm. The upper arm design is attached to the sleeve from the top to middle portion so that the panel folds open and only occupies about half of the arm. The lower arm design could potentially store more items, though it is a little tricky to reach around the forearm to release it.
In building these prototypes for forage storage I have tested working with various materials and concepts for collection of physical artifacts for mushroom hunting. These designs can definitely be applied for other fields and uses, but is primarily designed to allow a person to more effectively collect fungi.