Over the past few days I have started prototyping, starting with Forage Storage – ways to collect physical data (mushrooms, substrates, interesting things) on the body. Part of this prototype process was also to get an idea of how to combine some of the materials together and building models with some functionality.
One of the prototypes was the Hat Basket – a hat that could also be converted into a basket bag. This would be a helpful device to keep your hands free as you scrounge around in the forest, or can be converted into a carrying device if you realize that you want to collect something but did not carry a bag.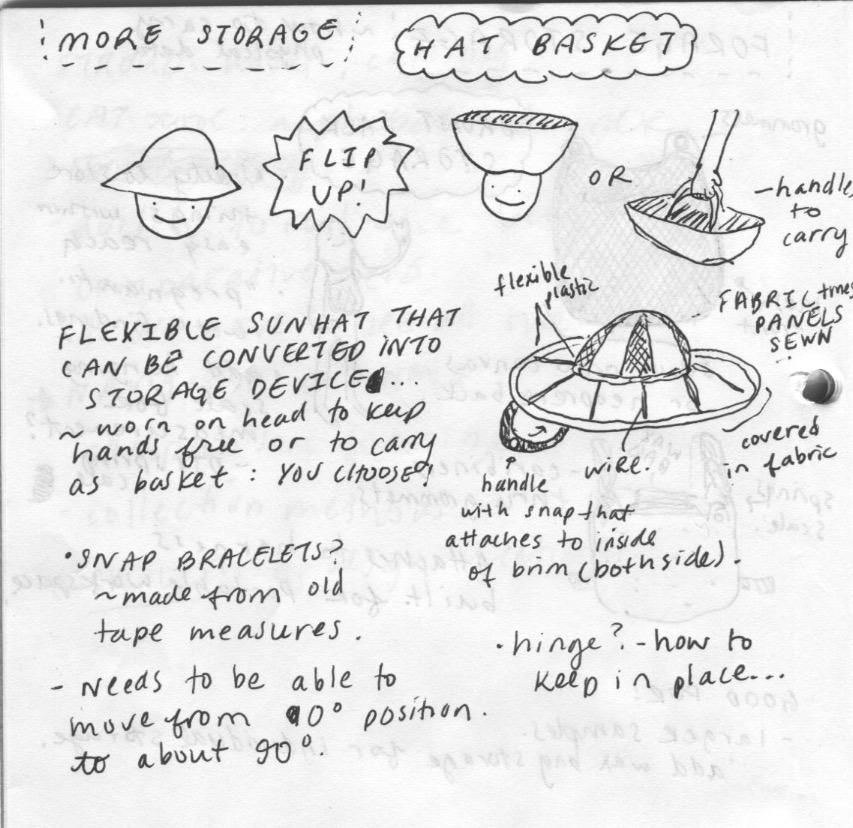 Here are some preliminary drawings that I made to write down some notes and address some design ideas.
I sewed the head part using a cycling cap pattern I found online. I used ripstop nylon and window screen together which was much easier to sew together than I had expected.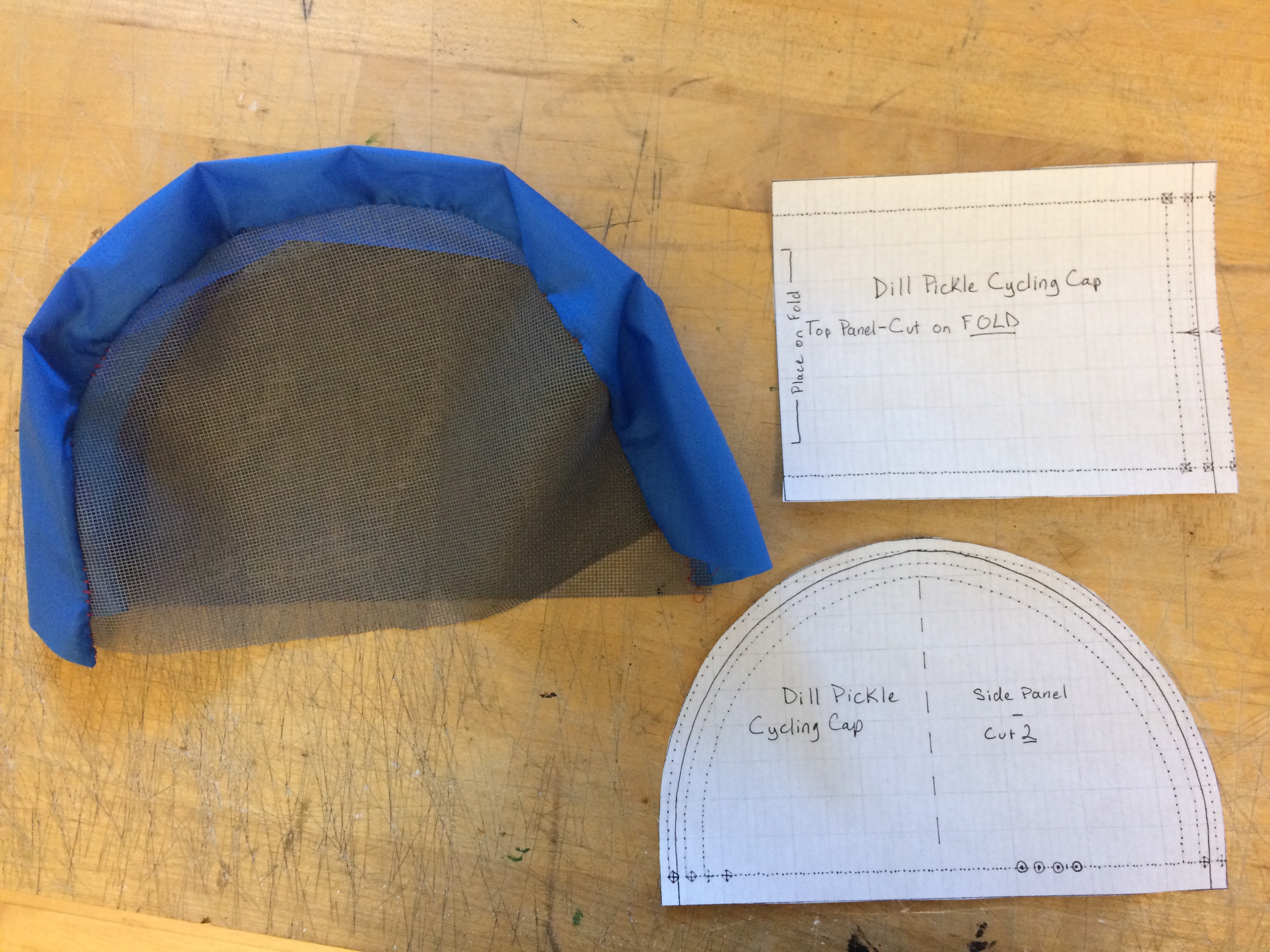 I then safety pinned the head on to a base that I had made using wire with "spokes" going outwards to a larger circle to form a brim. The pointy bits were covered with electrical tape and window screen material was sewn around that piece to cover the brim. Handles are made out of nylon webbing and attached with safety pins so they can be repositioned as necessary, rather than sewing it directly down.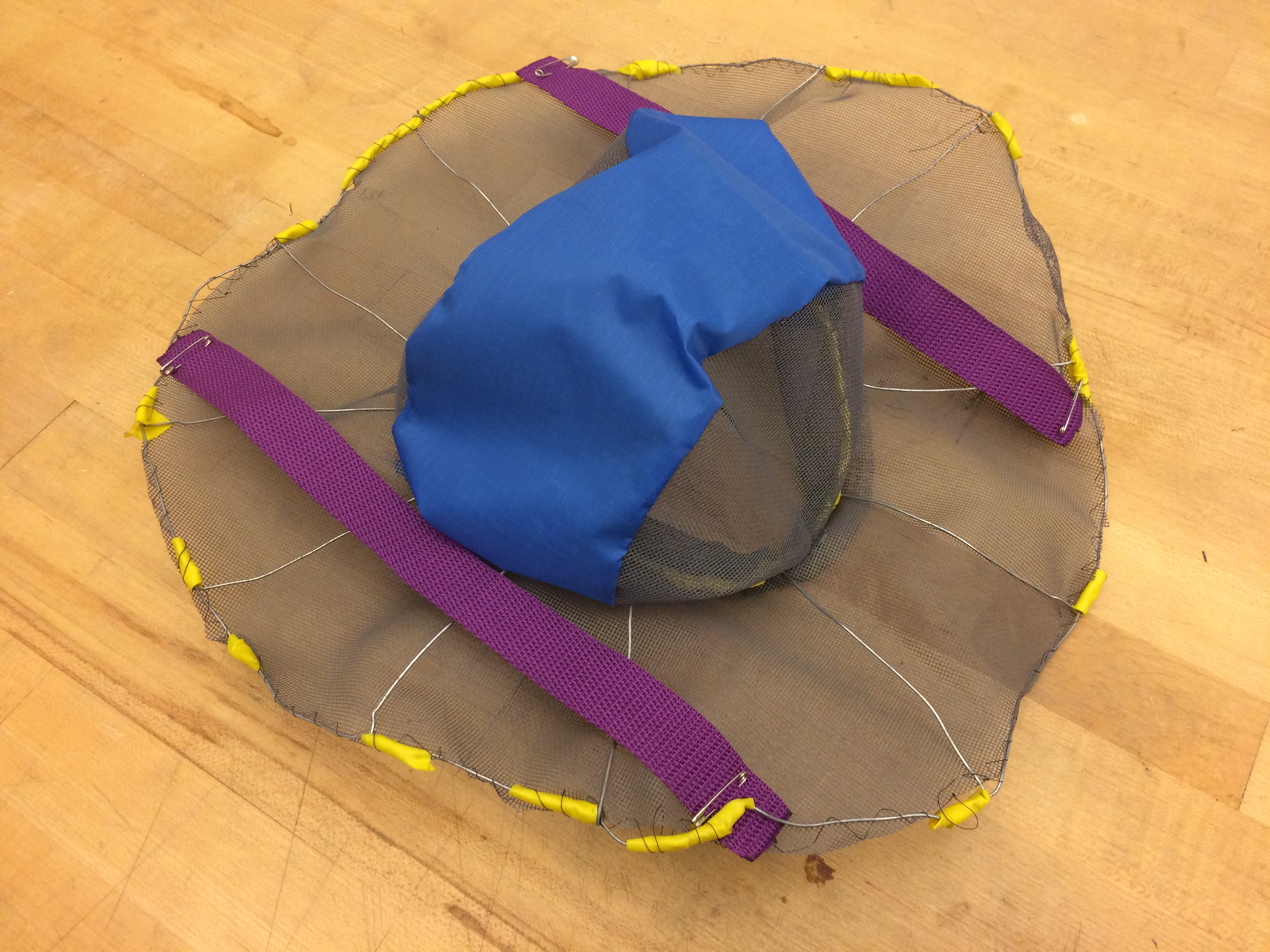 It's not the most beautiful hat, but it does fit on my head!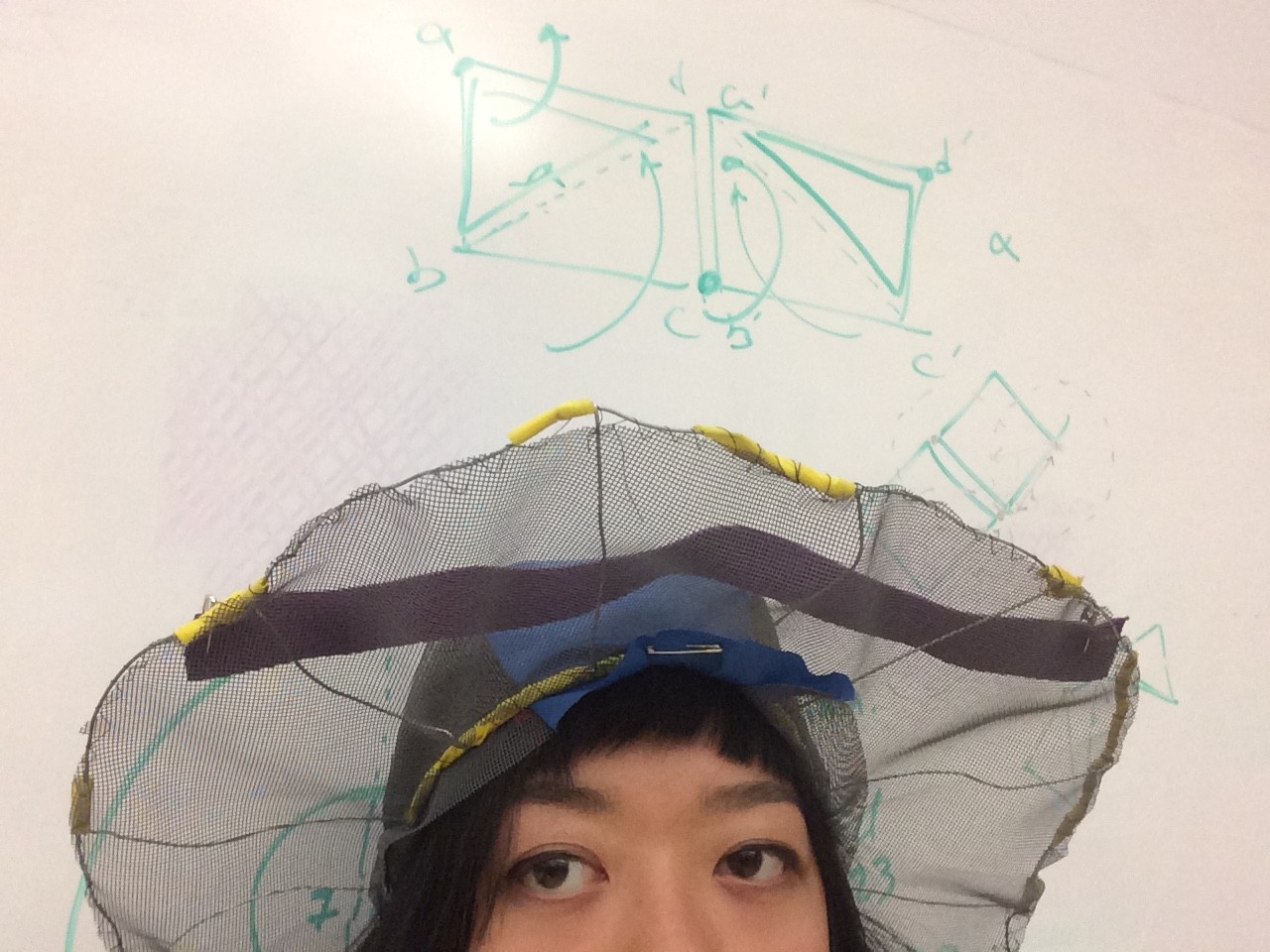 When it needs to become a carrying device, the brim can be flipped up and become a basket of sorts for your materials. In this case, I foraged materials in the lab to carry so most of the things are like office supplies.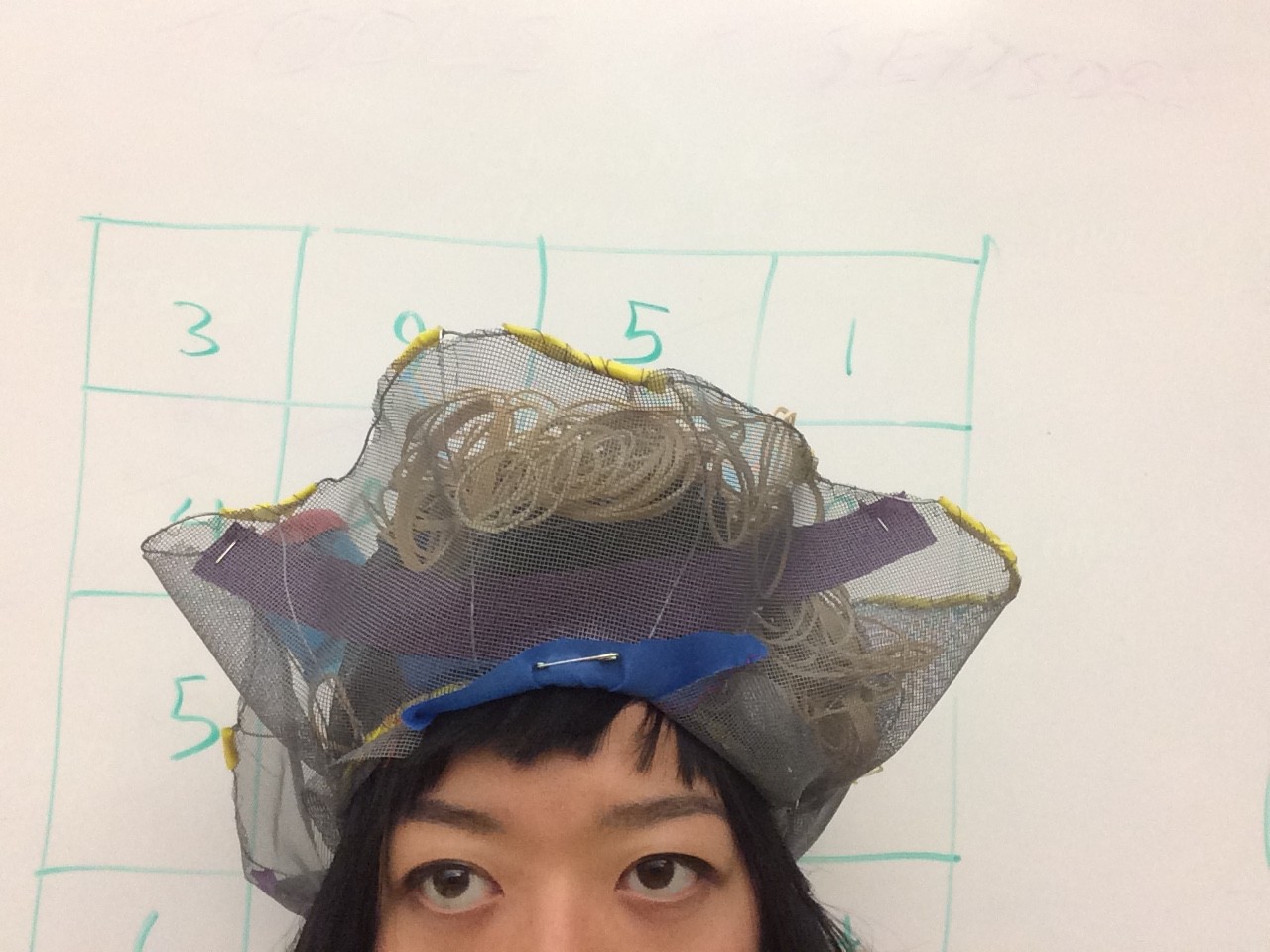 A top view of me wearing the hat with stored materials. As you can see, it can fit a decent amount of things.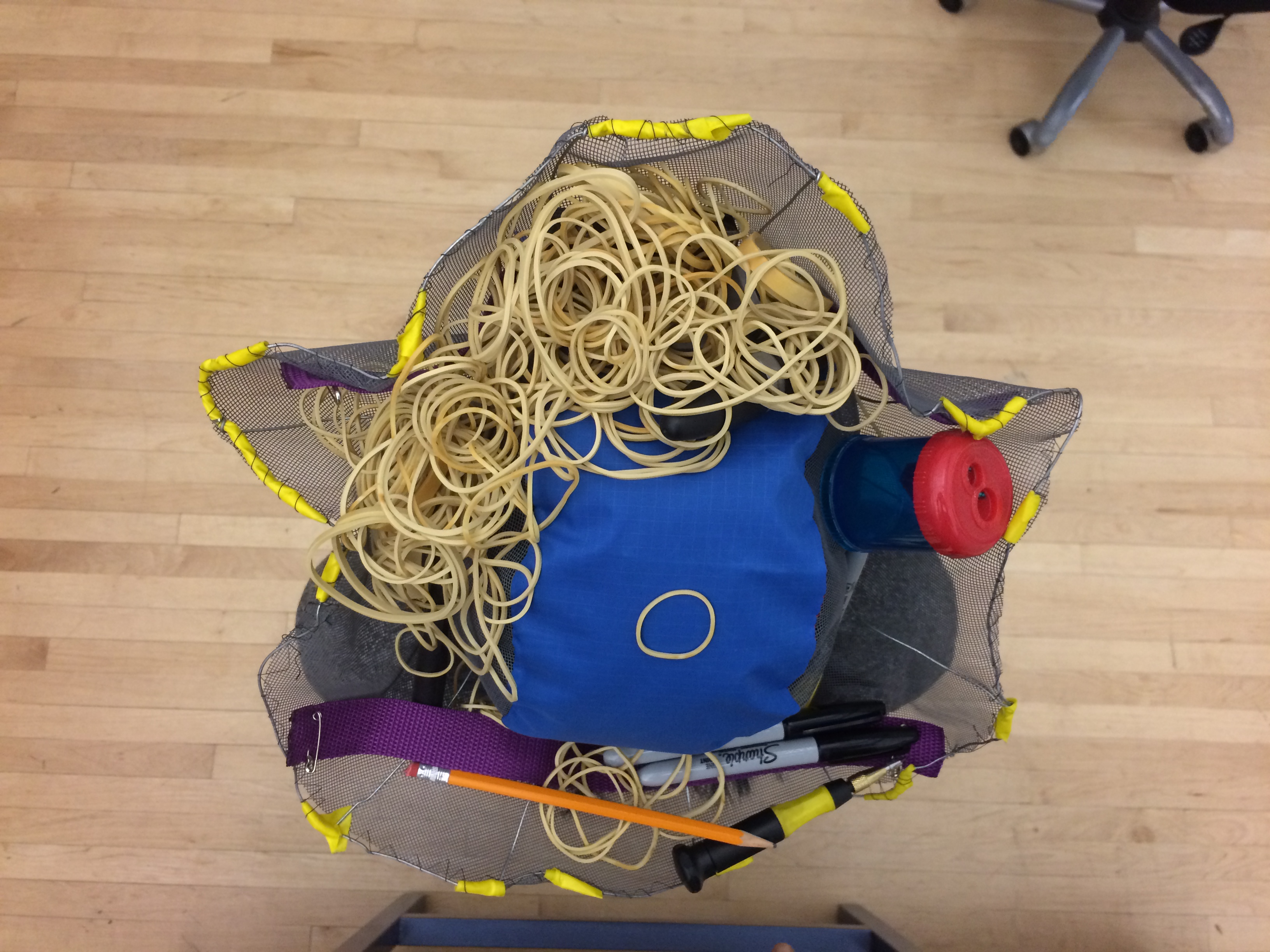 If the hat needs to be carried like a basket, the hat can be removed and inverted so that the materials sink into the head piece. The handles can then be used to hold the bag.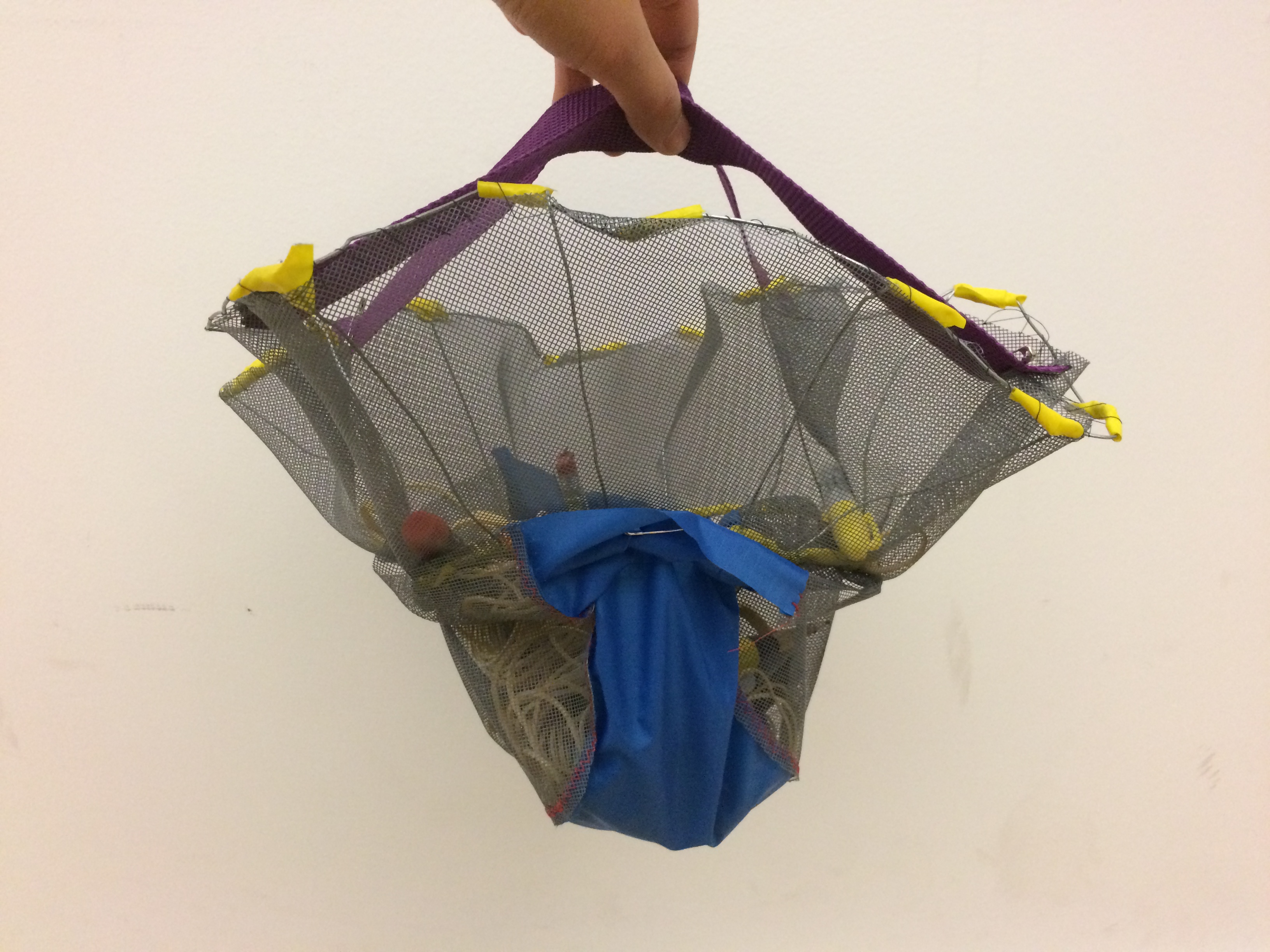 This prototype was an interesting exploration into materials usage, along with modeling out an inquiry of making a convertible hat.