In going out on forays with the mushroom club, I wanted to explore the idea of building a wearable device that can be used to collect fungal specimen.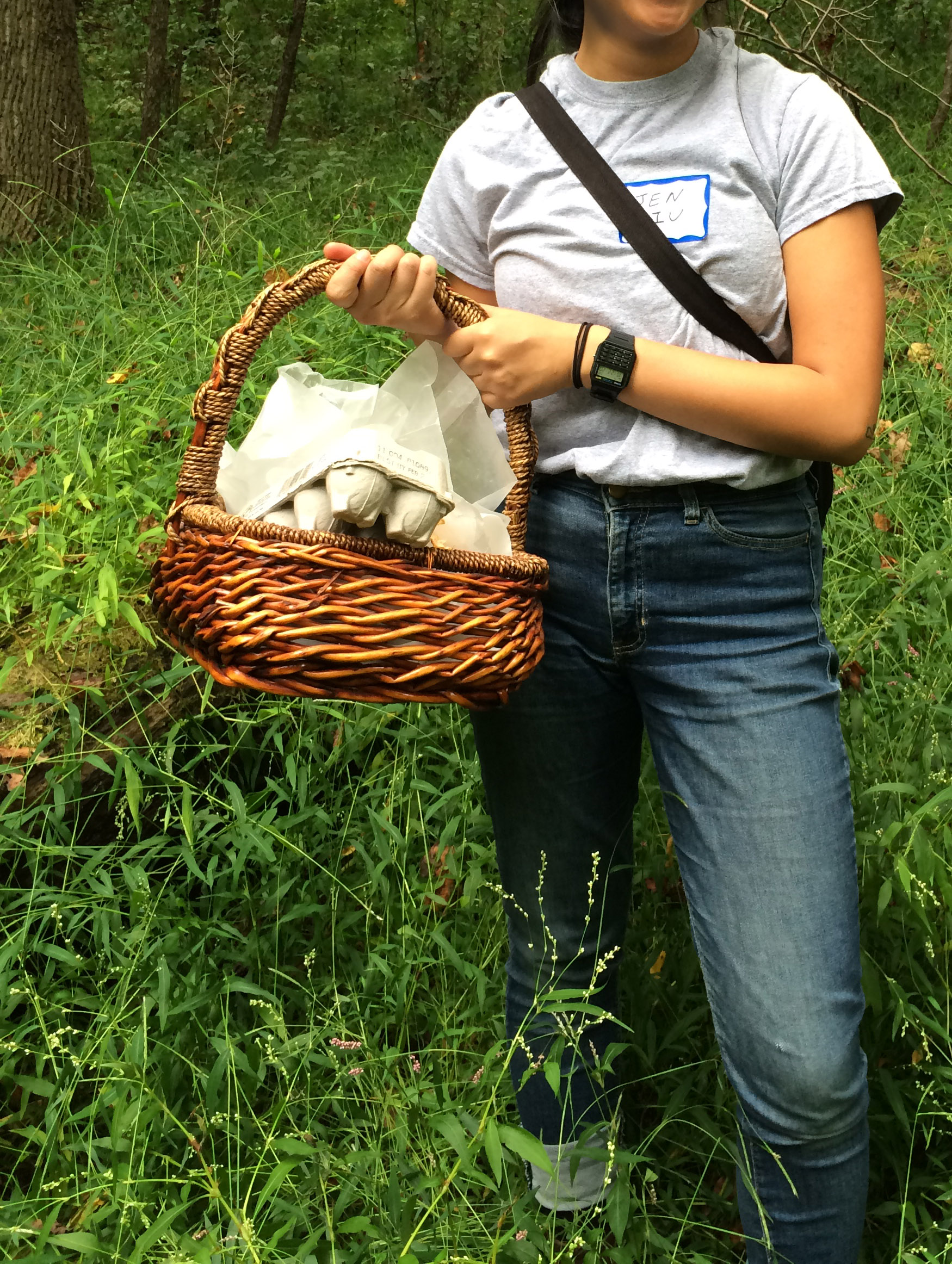 This past weekend I went to a walk in Hartwood Acres to look for various small brown mushrooms and molds. Here is an inventory breakdown of what I usually bring on one of these walks.
Basket:

egg carton – to collect small specimen
wax paper bags
foldable knife
little shovel (actually I don't have one, but I should get one)
field guide
camera
compass/whistle
rain coat (depending on weather)
water bottle
snack
Using a basket is nice since everything is within easy reach, it's light and has a rigid structure so you can put a fleshy soft thing like a mushroom and it will still kind of support it. Other types of bags are fine, including mesh bags or paper brown bags, but obviously not as cool as the basket. Fun fact about this particular basket – this was the basket my parents got when they went apple picking for the first time ever when they moved to New York City from Taipei in the late 80's. So the sentimental value of this particular basket for me is very high.
With initial sketches, I wanted to incorporate a form of the geographical annotation tool that I had in the water quality monitoring suit that I had sketched out in Iowa. This would allow the user to "make a note" of where a certain sample was collected over the course of their walk. I am also interested in including other sensors such as soil probes and thermometers that can obtain additional information about a location when collecting a specimen.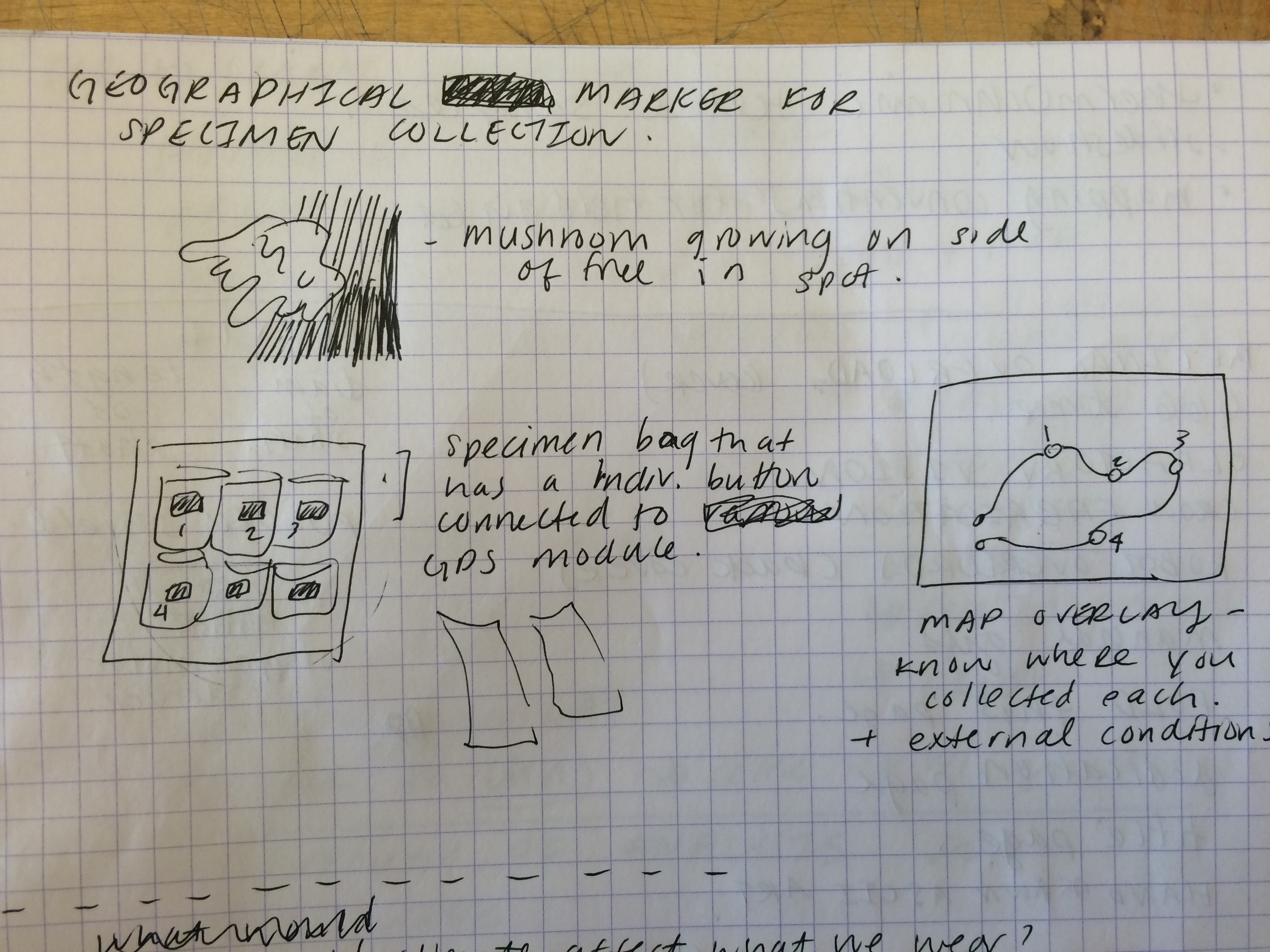 For design ideas and inspiration, I have been looking at a variety of vests used for fly fishing. These vests are used for outdoor purposes and designed for easy access while the the users' hands are occupied with fishing activities(?). Here is a selection of vests that I found interesting in terms of material usage or construction methods.