For a recent project I made an inflatable version of the SalesForce tower that is currently being constructed in San Francisco. Here are some images of how it was constructed!
The base is made out of rip-stop nylon sewn in kind of prism shape. As you can see, I am making an estimated scaled down version.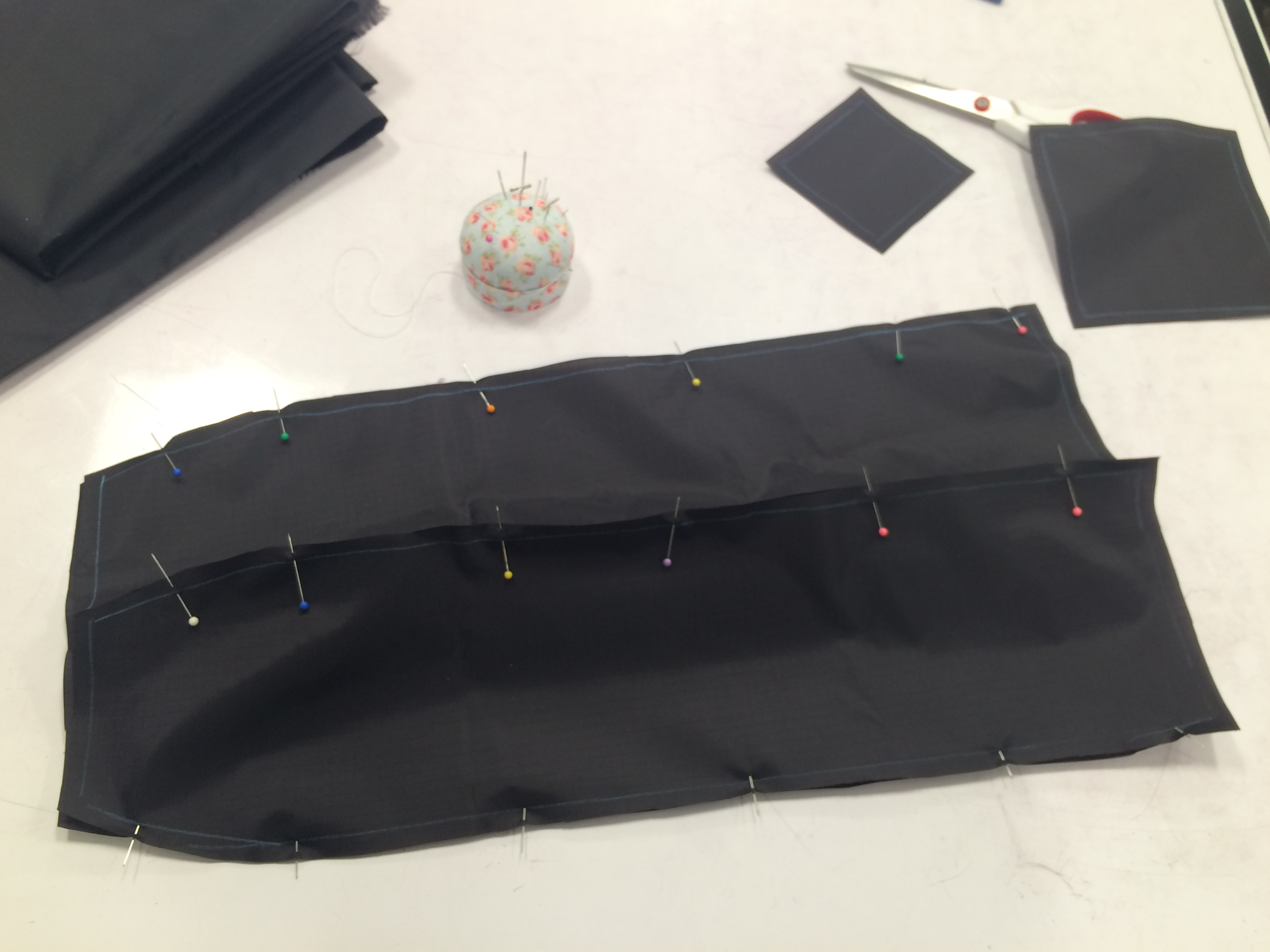 While the base is good at holding things like fan and air, it doesn't look like the building! So I made a little overlay for the base (like a shirt).
Here is some nice luminescent sheer fabric from the Halloween section at a fabric store. I sewed some lines with black thread for the vertical lines.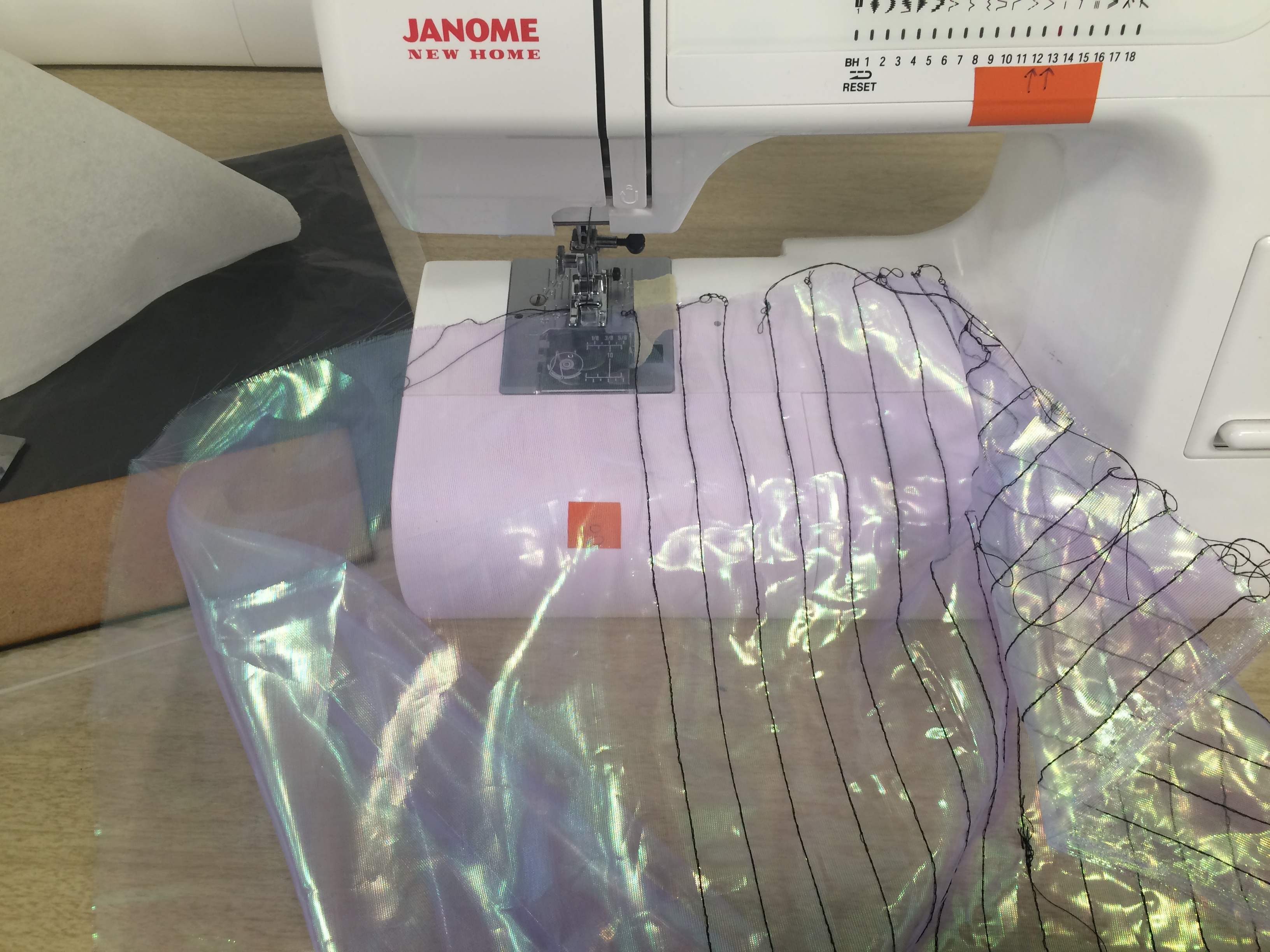 Here it is after in a pile!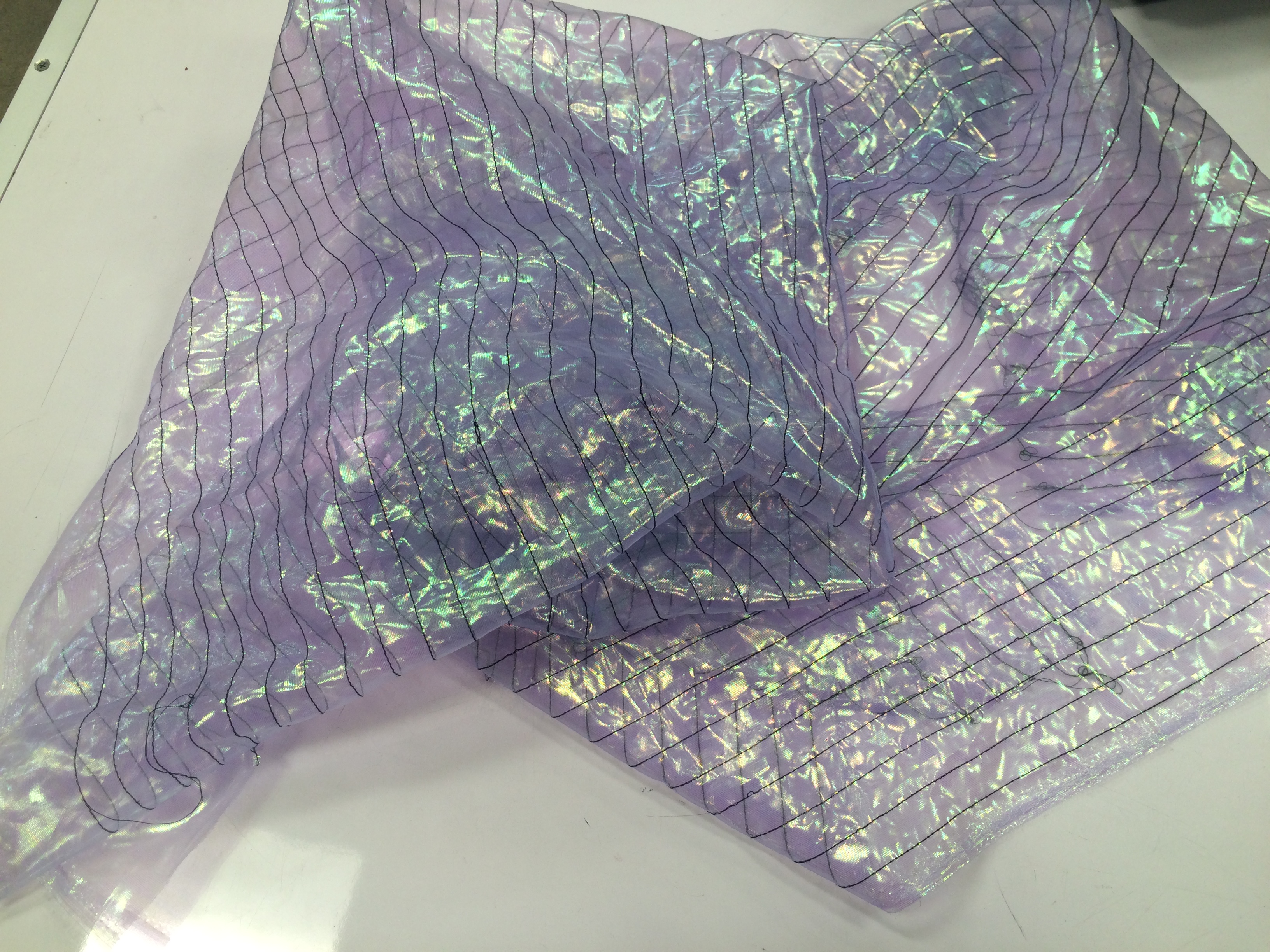 To make the horizontal windows, I sewed a bunch of tucks. Basically fold the fabric, iron it, and sew a 1/4″ along the fold. As you can see, I am working across the whole fabric rather than cutting out the separate pieces for the building and then sewing/tucking/pleating each one.
Got too wrapped in the building and forgot to take photos while I was cutting the pattern and sewing it together. Since the fabric tends to fray pretty easily, I used French seams (~~~super fancy~~~~) for the sides and some improvised binding for "U" shapes on the top.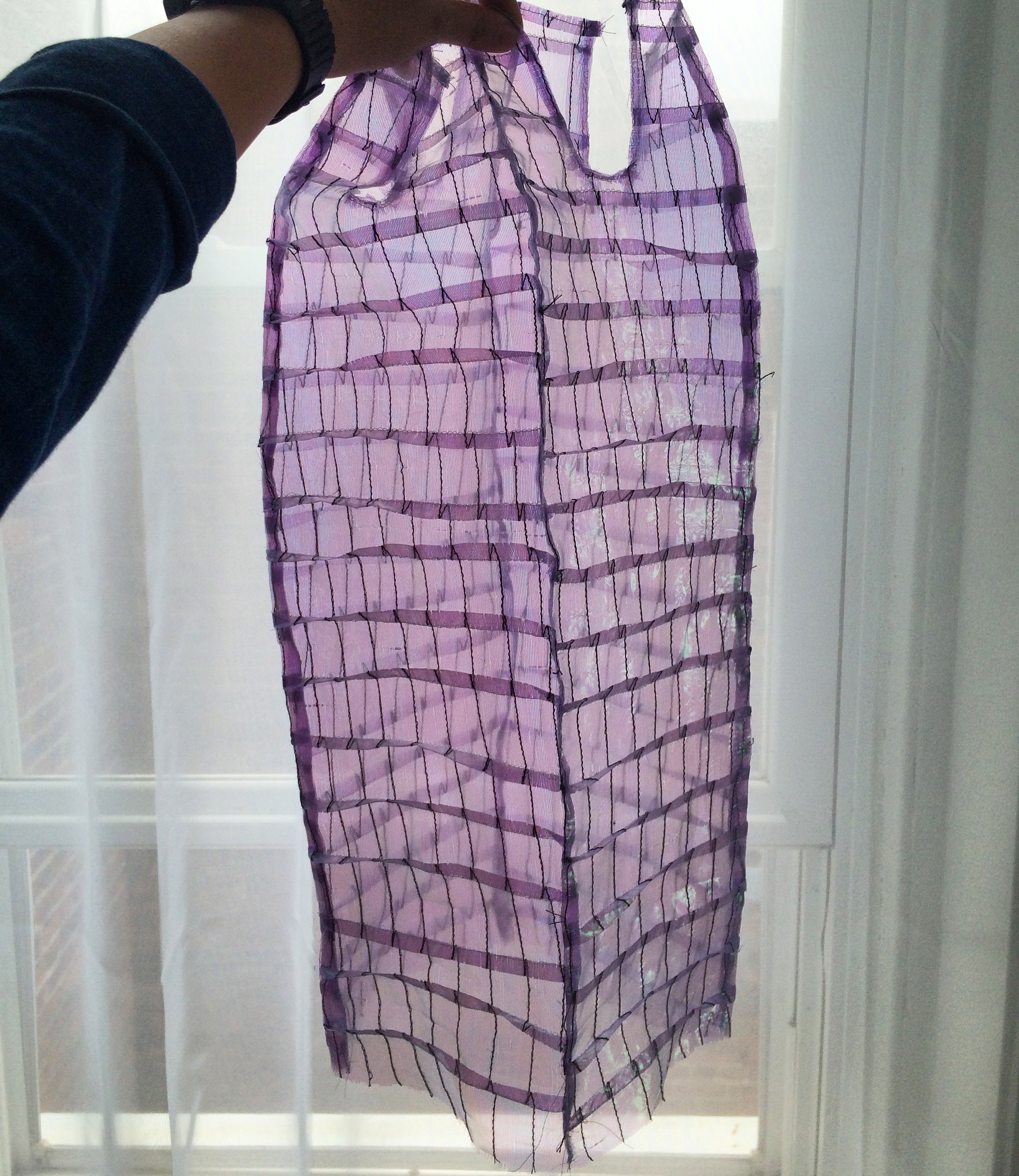 Standing on it's own!